Wow, it's that time of year again! Are you thinking about Christmas? What will you use as stocking stuffers this year?
Want to hear something strange? When I sat down to chat with you today about stocking stuffers, the first thing that popped in my head was the Grinch! Why? No clue, but I do love that movie. Can you believe it's been over 50 years since the original TV broadcast aired (1)? Yes siree, "How the Grinch Stole Christmas" aired in 1966. Another classic is "It's a Wonderful Life" which debuted in 1946 (2). I fall somewhere in the middle of these shows on the timeline of life and I love both of them.
The moral of the story for both shows circles around the goodness in people. I love that! 2020 has been a trying year for so many with the addition of COVID and the election added to the day-to-day challenges we all face. Hopefully we will each make time to once again see the goodness that people are truly capable of. It all starts with one small act of kindness.
As you create your shopping list, maybe adding a little surprise to a stocking, basket, or gift bag will be just that, an act of kindness. We, at Silver Creek, are so blessed to be able to offer small gift ideas.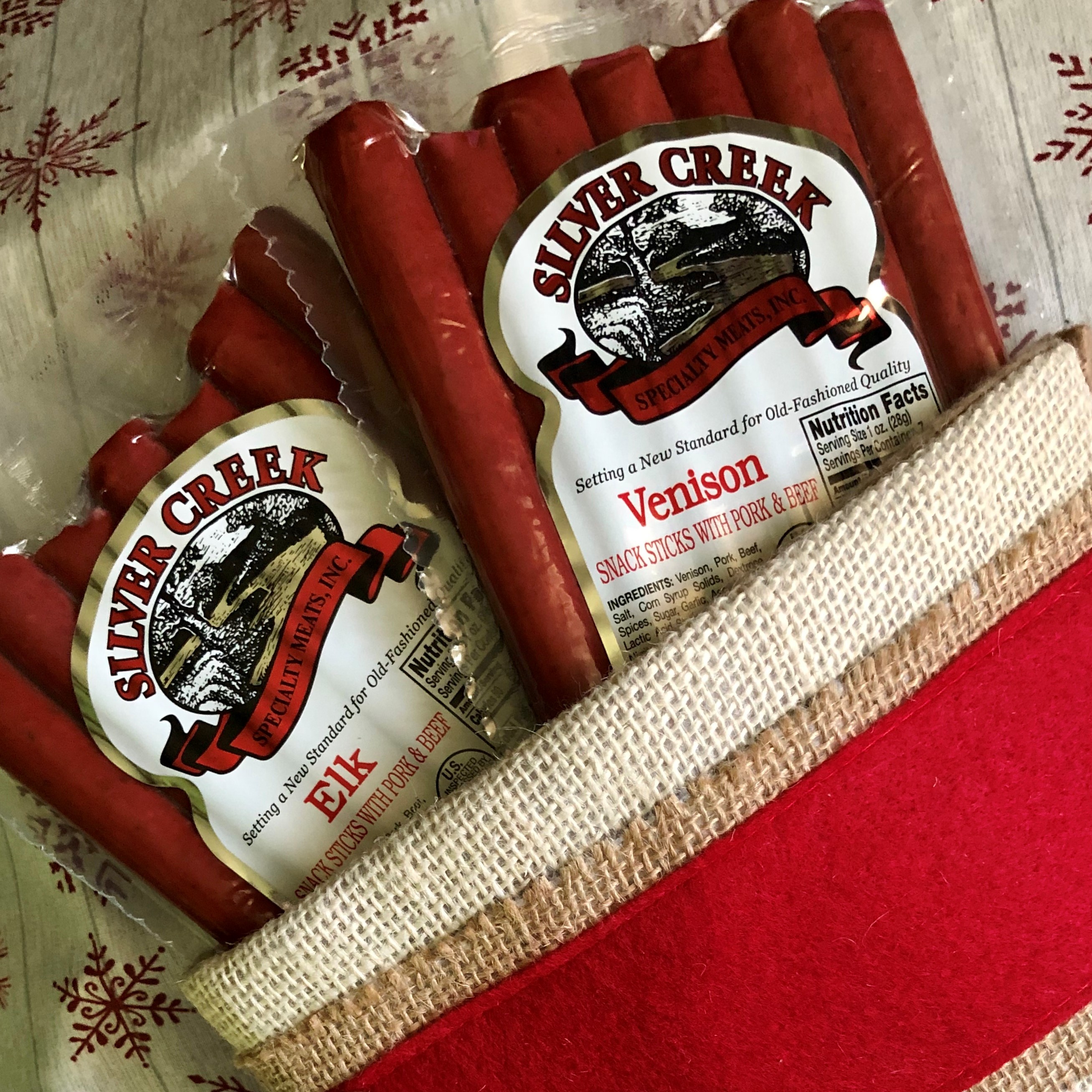 Whether you choose from our meat sticks or summer sausage, you will find something that is sure to bring a smile to the recipient.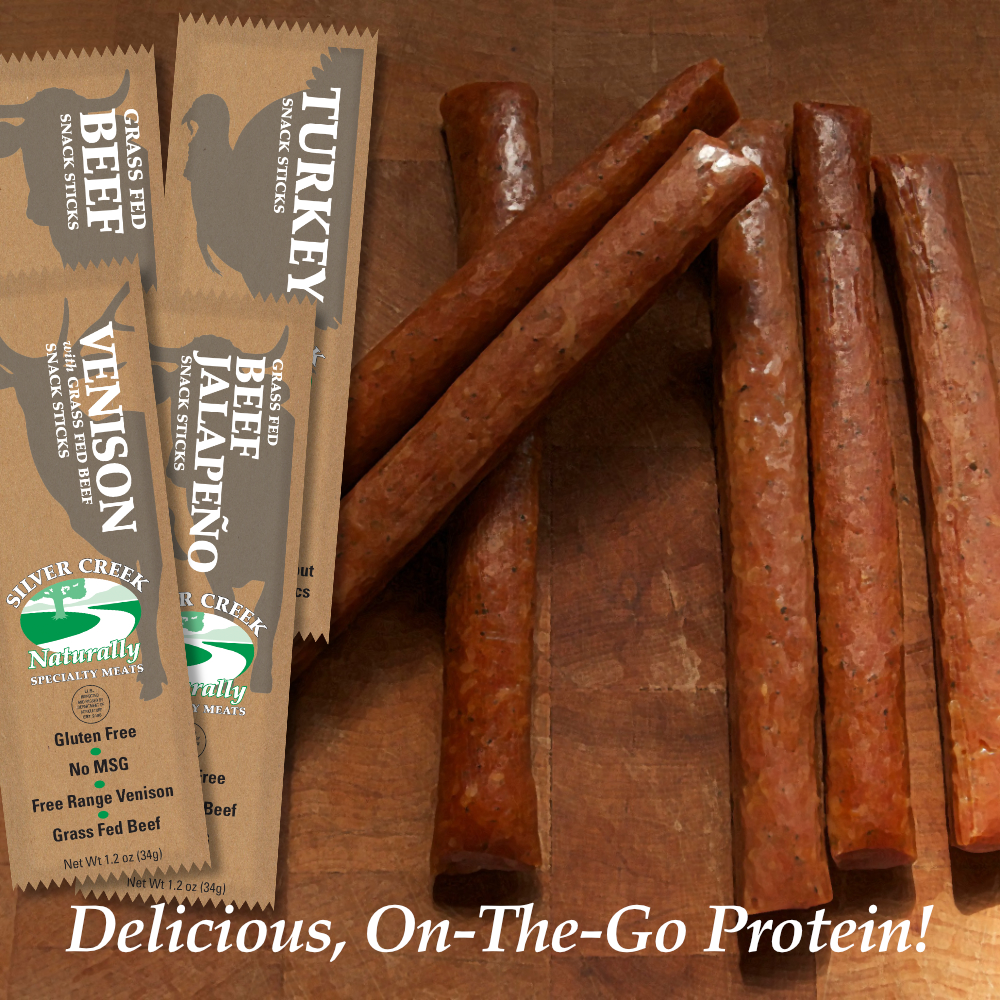 Silver Creek Naturally (3) offers four types of "natural" meat sticks: Grass Fed Beef, Grass Fed Venison, Turkey, or Grass Fed Beef with Jalapeno (flavorful, not frightening). There are no artificial ingredients, colorings, or flavors in these 1.2 oz portable treats. Jim's Blue Ribbon Hot Rods (4) are available in similar size packs. Whether you prefer plain or jalapeno, we have you covered.
If your stocking is a bit bigger, our 7 oz packs of Elk, Venison, or Buffalo meat sticks are also available. (5)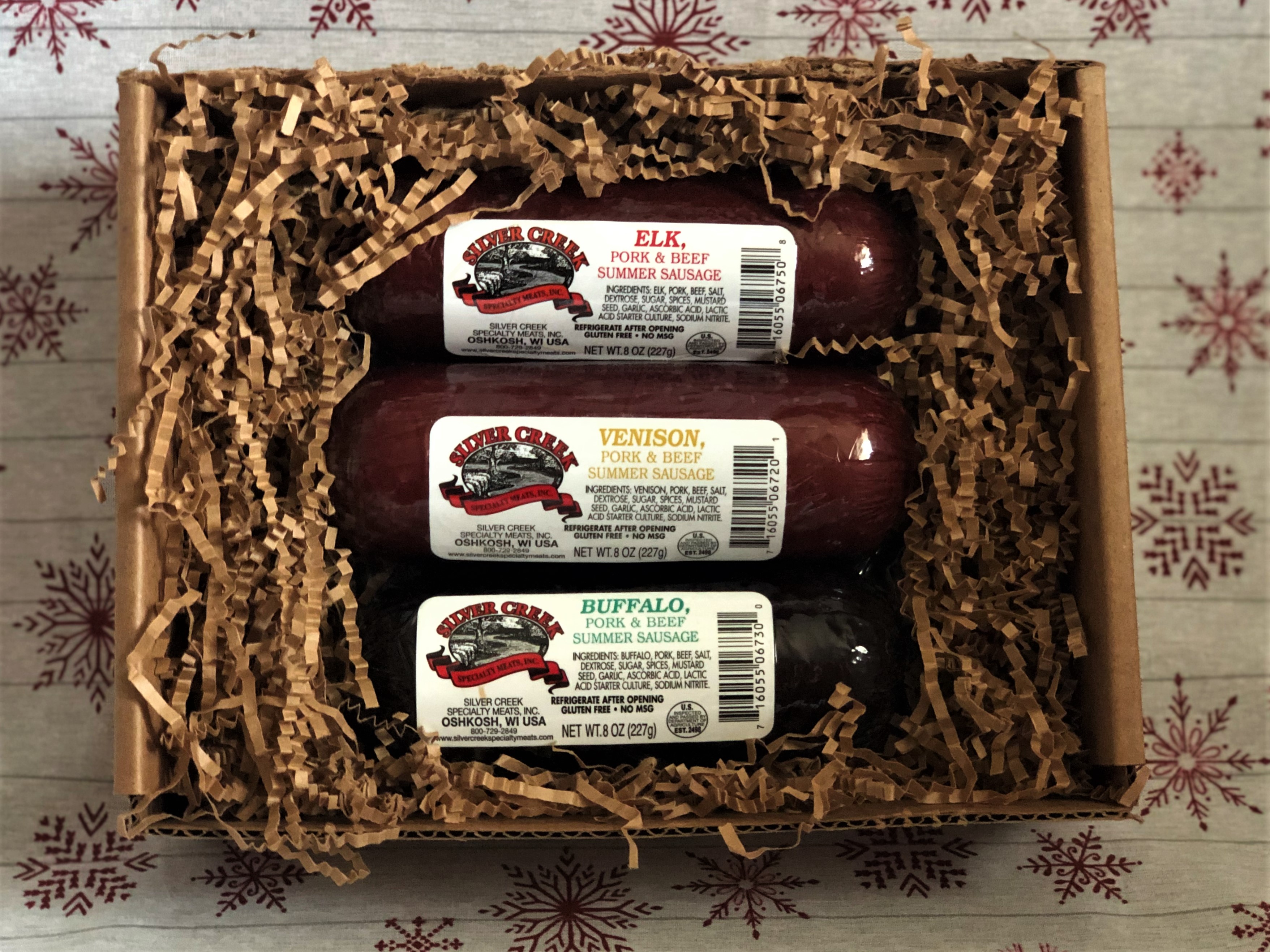 Do you have a summer sausage fan? The 8 oz chubs of Silver Creek summer sausages work well in stockings too. Elk, venison, buffalo, or an all beef variety for gifting. (6)
Since none of these items require refrigeration until opened, they will hold up well for all your gift giving purposes.
Whether your heart grows 3 sizes today or you hear a bell ring, Silver Creek Specialty Meats is happy to help you stuff those stockings!
Now as you continue on with that shopping list for the kids, your spouse, the in-laws, or your package delivery person, may you be the first step towards kindness in their lives.
Until next time…
Enjoy the day,
Karla
Resources: